To break up my excessive temple cycling tours I visited this gallery just around the corner from my resort.
Expecting lots of paintings I was pleasantly surprised to find something like a small artisan village. What a gem!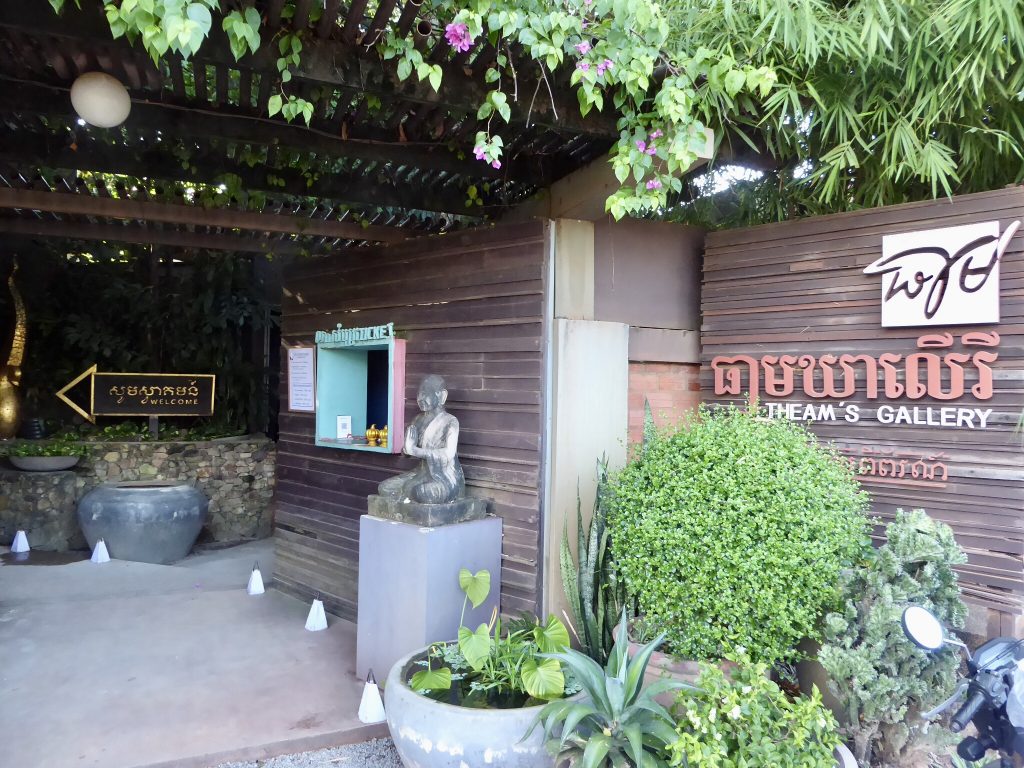 This is what's hidden behind: a selection of beautifully decorated rooms, houses, courtyards, lots of colour, interesting style mixes, tranquil gardens, ponds, lots of inviting seats, cute cats, miniature houses, a café, artisan workshop, art work, wooden buddhas, a display of traditional musical instruments, displays about silk, peppered with striking paintings from Theam himself.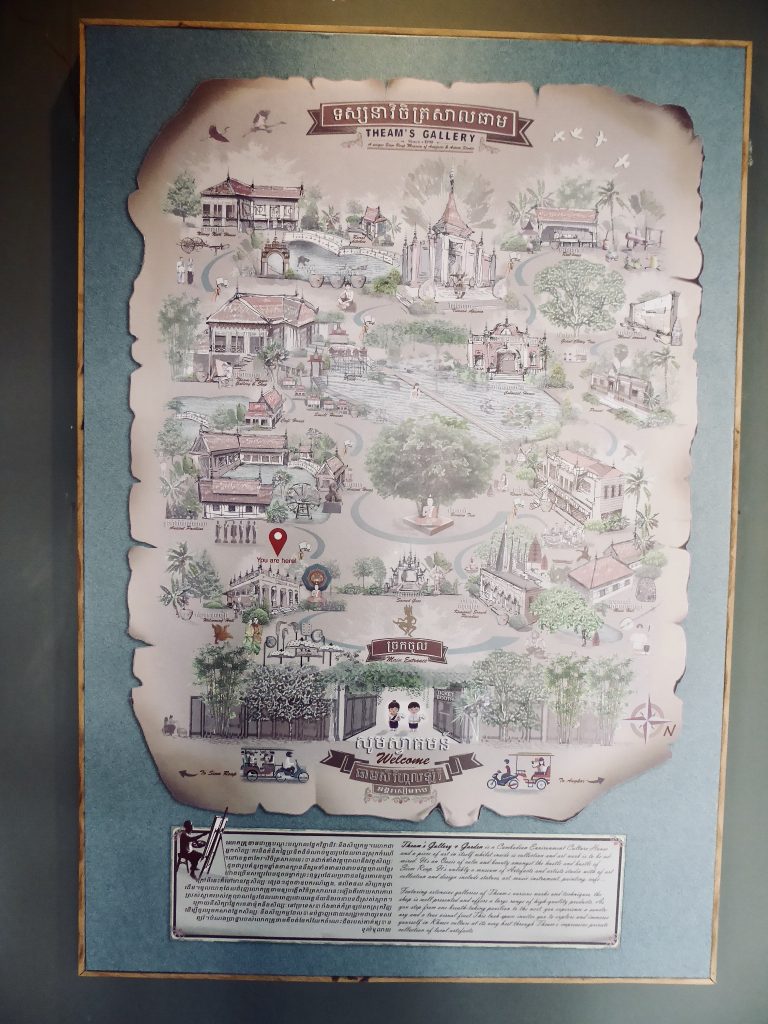 This is the home, atelier and gallery of Master Cambodian Artist, Lim Muy Theam. His parents fled during the Khmer Rouge regime to France. Theam received artistic and technical education in Paris. Eventually he returned to Cambodia to help rebuild the country after decades of crippling war.
He researched traditional Khmer craftsmanship, and started teaching teams of apprentices from the countryside how to use them to create art out of time-honored materials like wood, lacquer, silk, and cotton. Skilled art trainees work in his gallery under Theam's personal tutelage whose main objective is the teaching as well as advocating the value of authenticity and quality, featuring strong cultural and artistic Khmer identity with distinctly modern creative edge.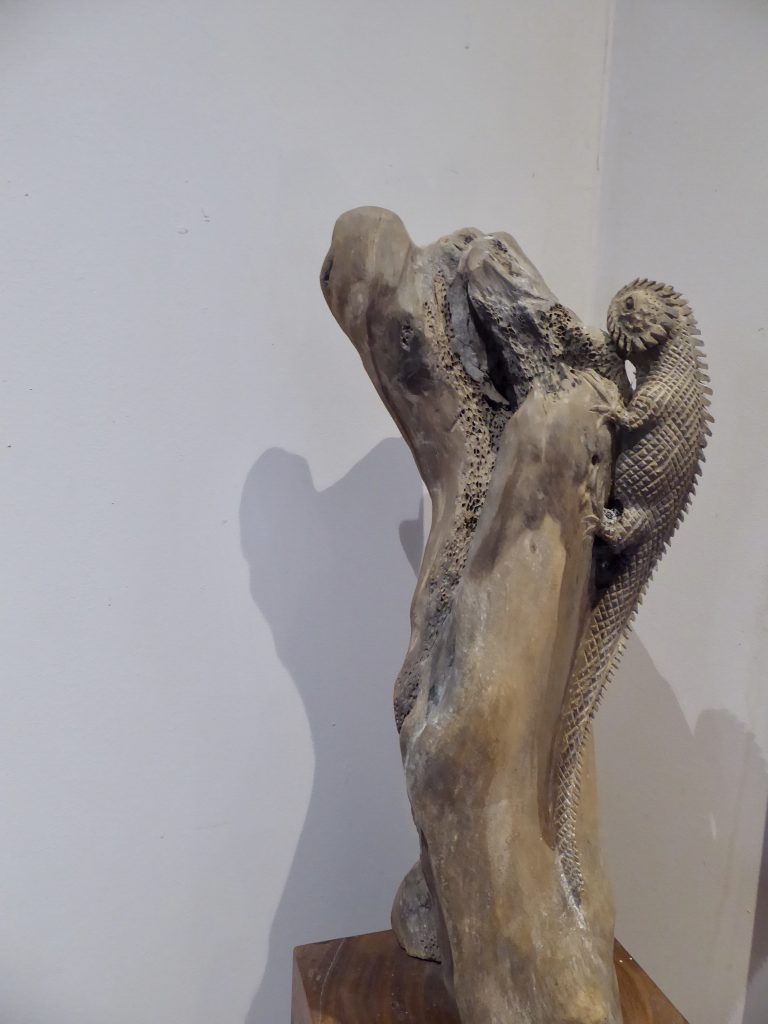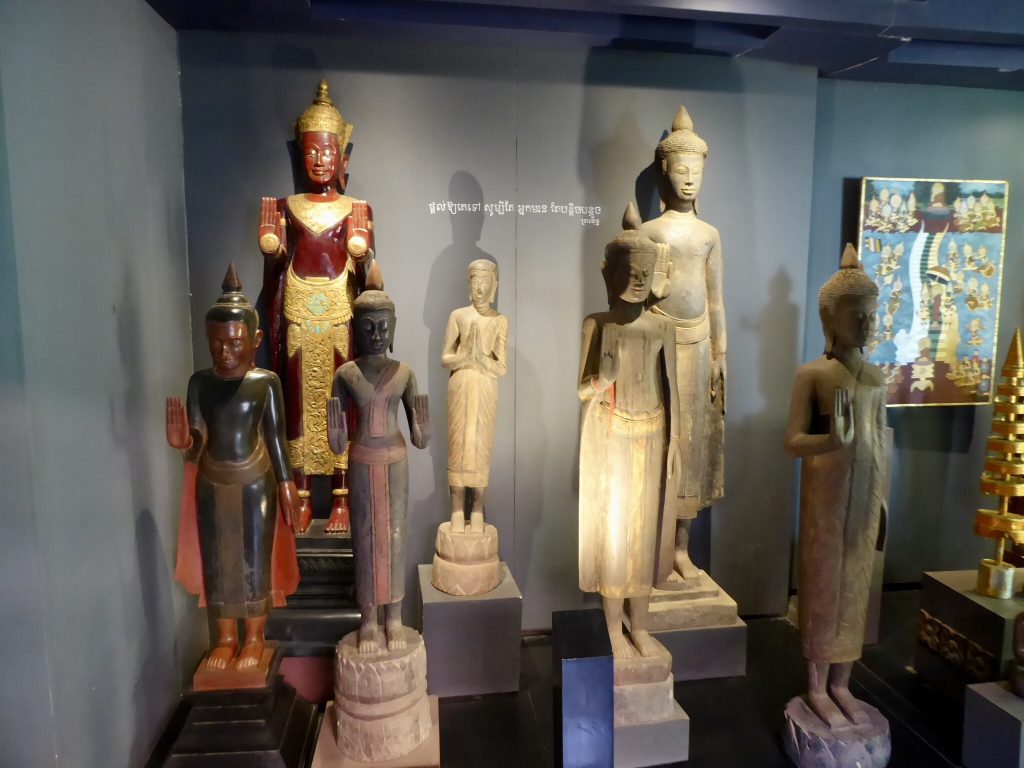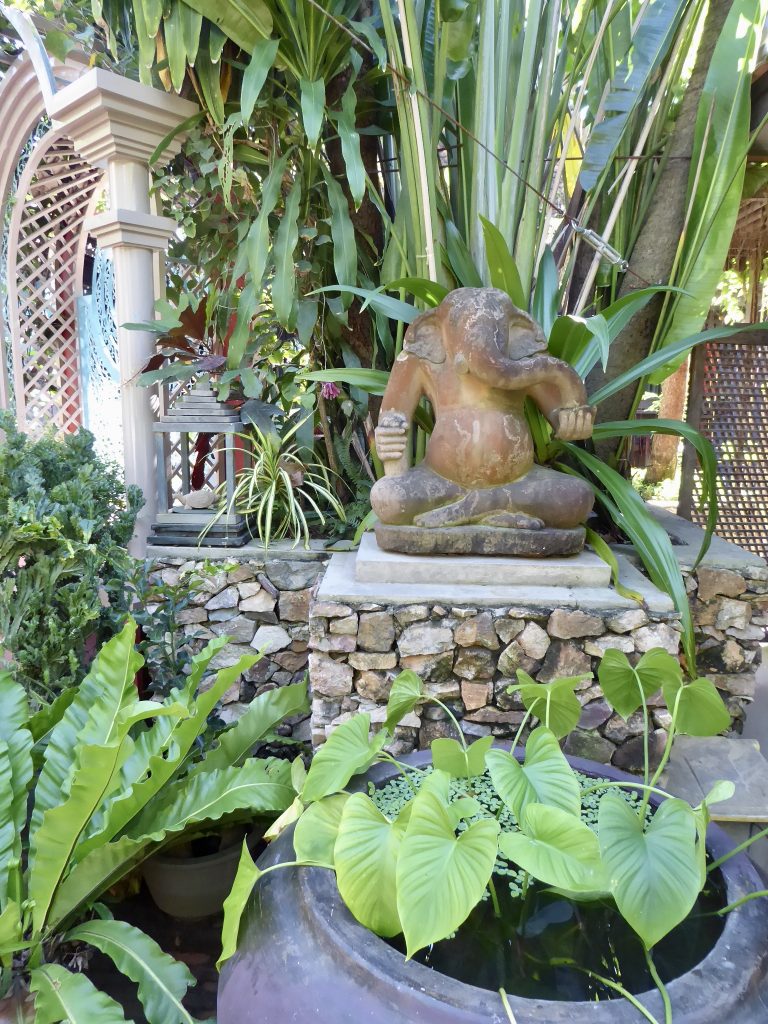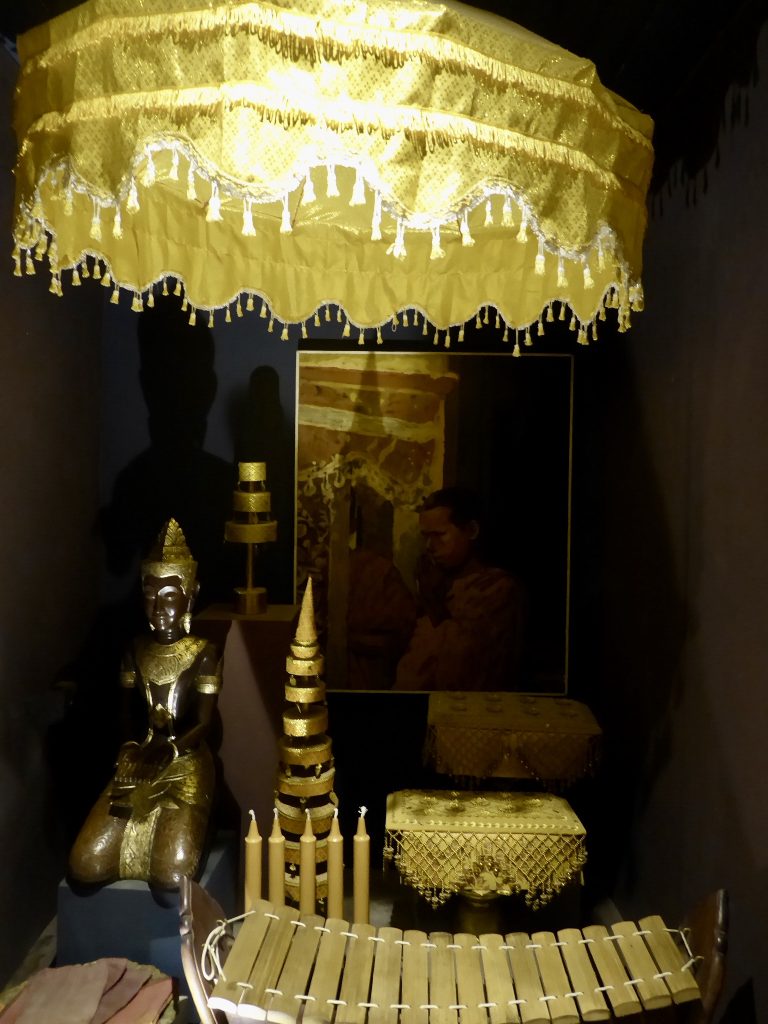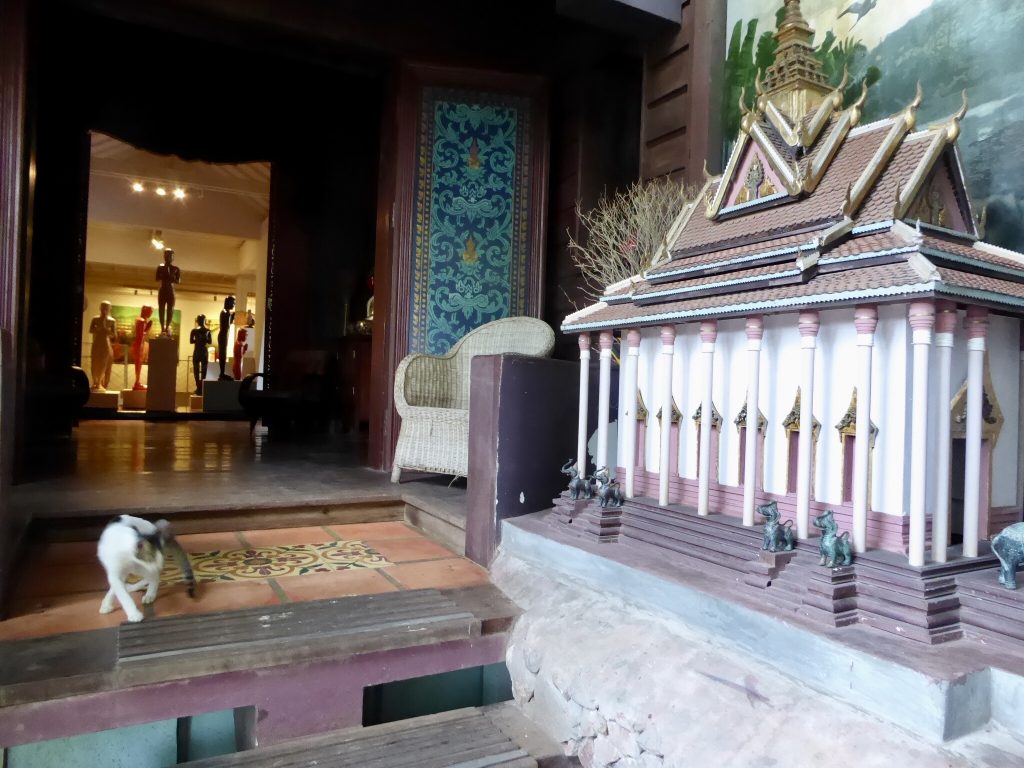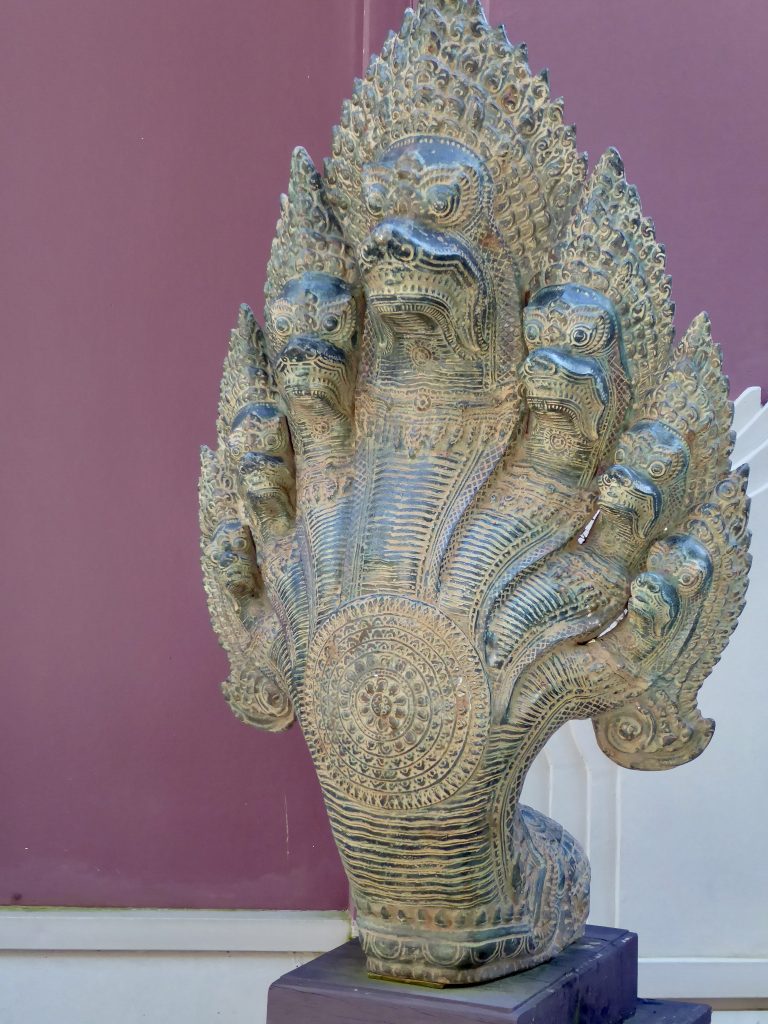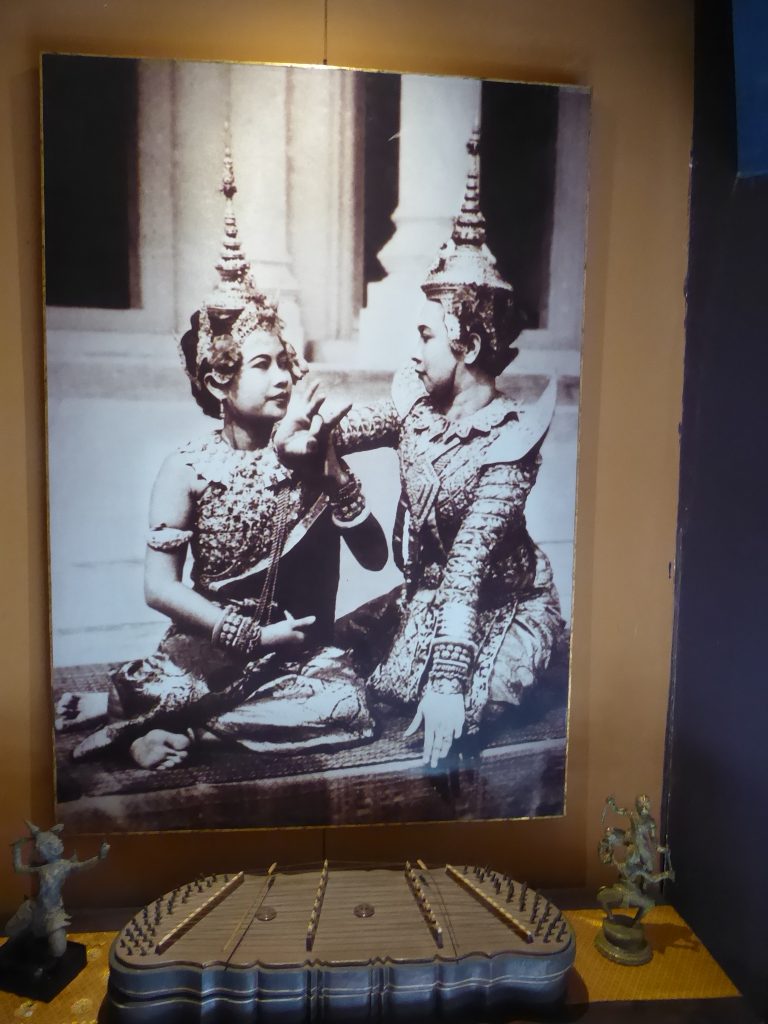 I spent close to two hours wandering around, sitting down, soaking up the artistic flair, cuddling cats, sipping a coconut, getting moved by the fear and pain in Theam's portraits, trying to figure out how I could possibly move in without people noticing…
What an enchanting place. A must visit in Siem Reap.
Read more about Theam and his journey here: https://theamsgallery.com/about-theam/