A dream has come true: I am exploring the Angkor Wat archeological park on a bicycle!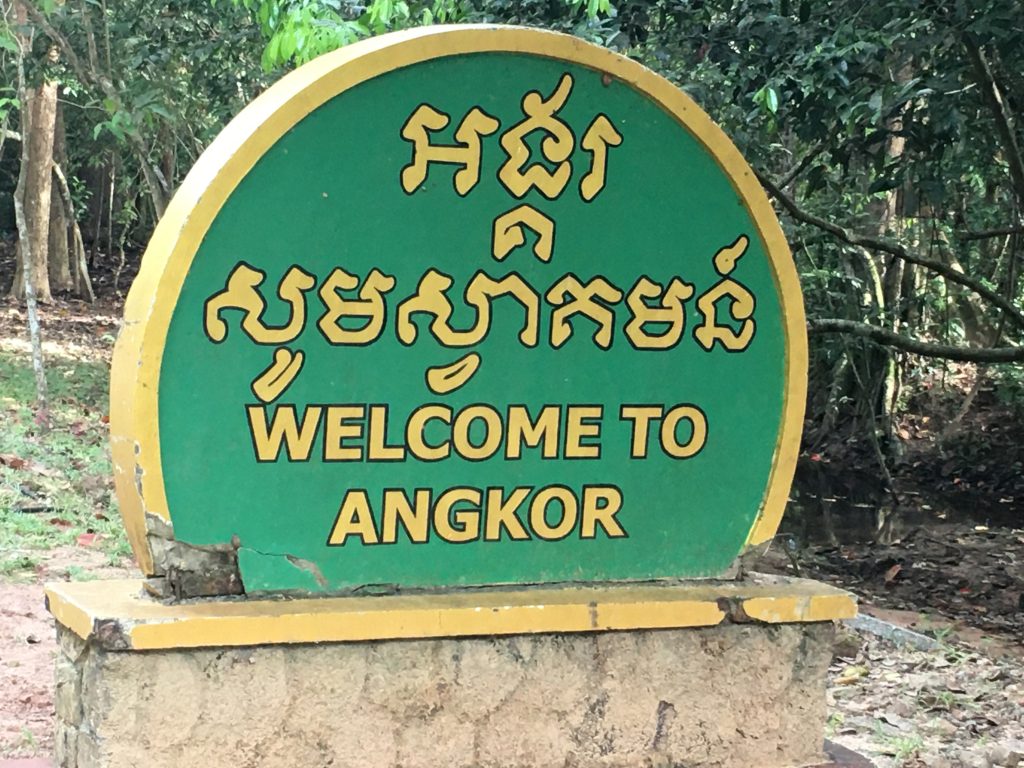 Cycling was easy. Even though there is busy traffic at times everyone was overtaking me slowly and carefully. Often there was a cycling lane which was also used by mopeds. Such fun, and environmentally friendly.
Given the detrimental effect of emissions on any type of structures, but especially those made of sandstone, I am astonished about the amount of tuktuks, mopeds, cars and mini-buses driving through the historic sites daily.
I wanted to see Angkor Wat first but when I arrived several big coaches were spilling out people… couldn't cope with that so I just cycled past towards Angkor Thom, the other big temple complex.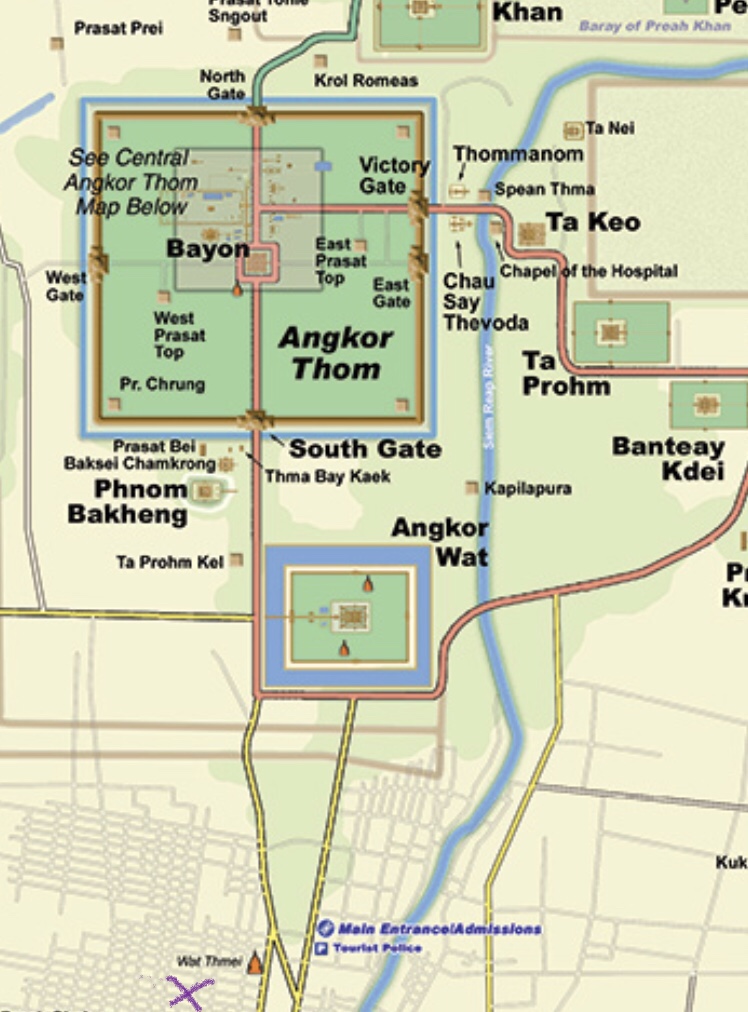 Rong Lmung Temple – not much to see but as it was my first temple to visit, this small tower has a special place in my heart.