Visiting Cambodia has been on my wish list for a long, long time. And now I am actually here! I still can't believe it.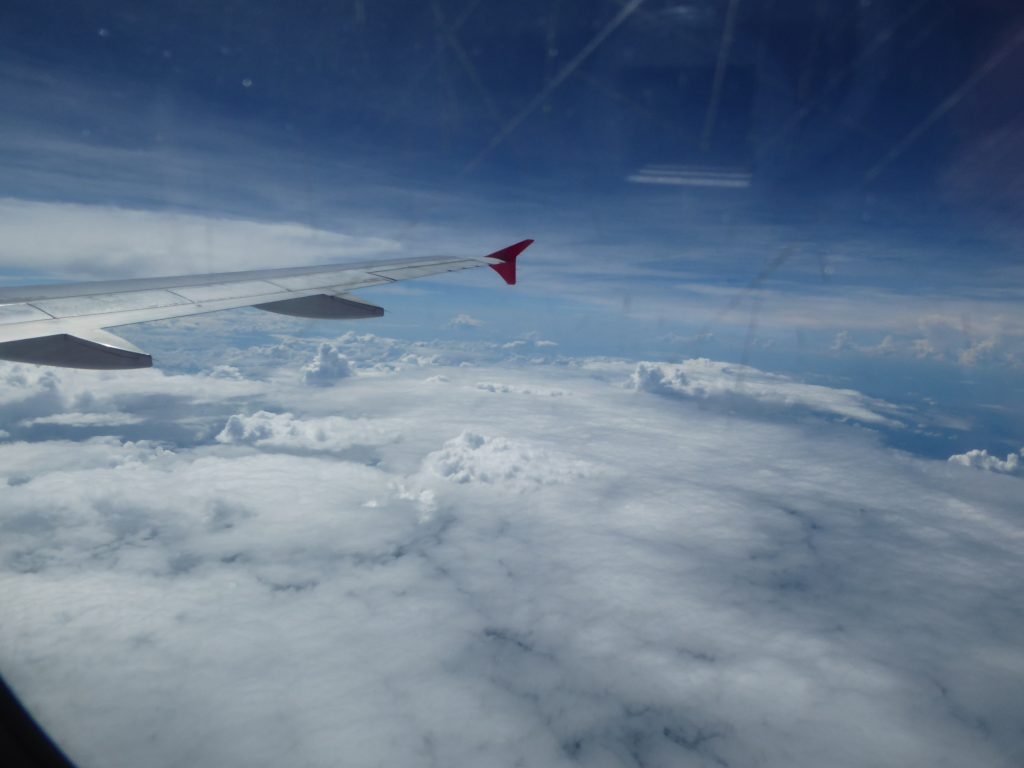 Then the clouds opened and revealed lots of flooded areas. I learned later that some areas are always flooded during monsoon season but dry out afterwards.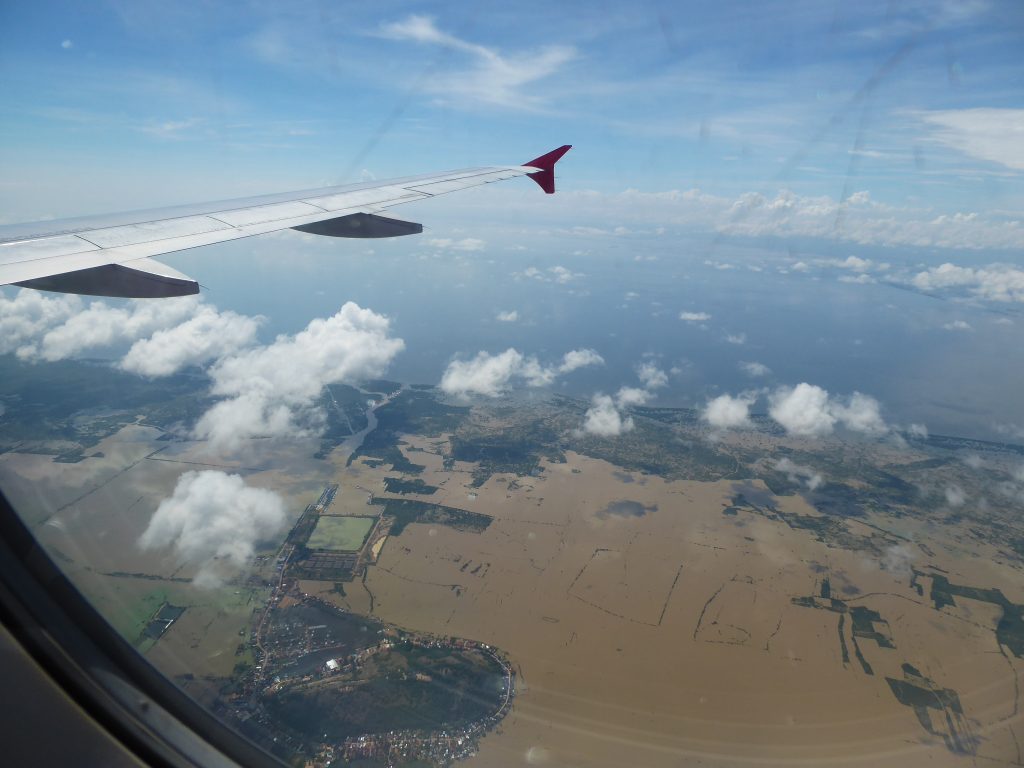 I landed at the recently opened new Siem Reap Angkor International Airport. The terminal building has temple-style roofs.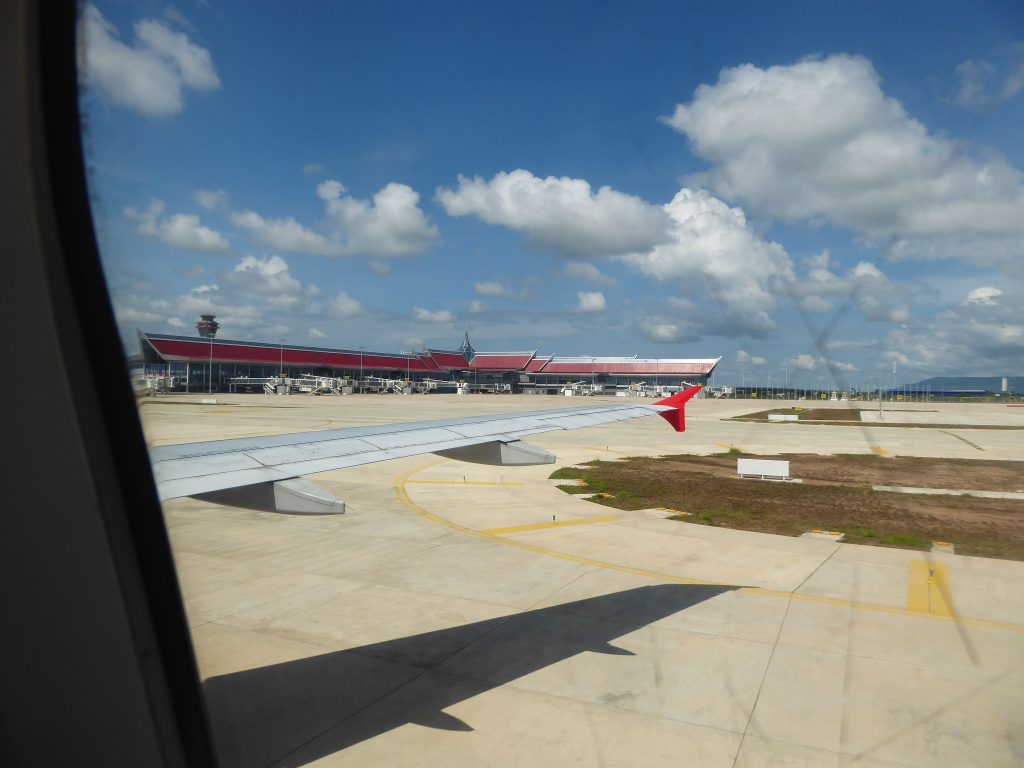 I had to get a visa upon arrival. You can get an eVisa online in advance but it is not necessarily recognised when crossing rural borders later by bus or boat.
There were 6 officers sitting next to each other. I was expecting them all to serve directly but no, they were more like a production line. Officer number 1 took your passport, checked it and handed it to the next. Not sure what number 2 did. Number 3 took the payment. Number 4 printed visa label. Number 5 pulled off the back and stuck the label into passport. Number 6 put two stamps on the visa and handed them back. A well organised process. Guess which number was a women.
Anyway, my hotel had organised a pick-up and off I went on my first trip through Cambodian countryside. As the airport is new, so are the roads and therefore there is not much green yet but still mainly red soil. Not much traffic either until we got to Siem Real. Takes 45 minutes from airport.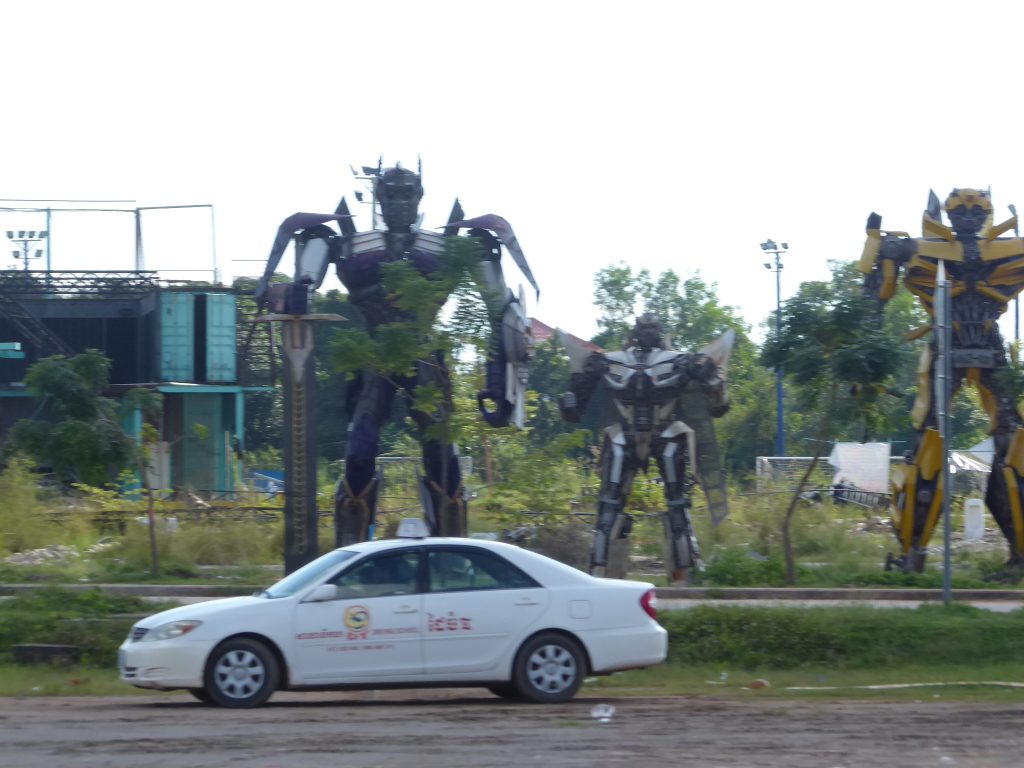 After checking in at the hotel and getting refreshed (the humidity hits you every time you leave air conditioned areas) I was off to get the 7-day-ticket for the Angkor Wat archeological park, the very reason for me being here. A short tuk-tuk ride away with a quick tour through Siem Reap.